Regulatory
Expertise in regulatory requirements such as:
FDA Submission developement and review.
Compatibility protocols.
Development of CMC sections of submissions.
Registered Agent.
Audit Preparation and Audit Responses.
Quality Management
We can provide guidance in:
Develop risk based Quality Management System
Compliance evaluation and support.
Establishing GxP systems and procedures.
Prepare or manage regulatory inspections.
System or procedure assessmennts.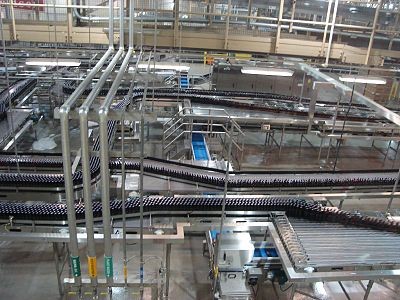 GMP Compliance
We can help you address all your compliance requirements.
 Process and equipment validations.
Documentation management
Change Control management
Training programs
Corrective and Preventative Action program.
Application of Risk Analysis
Design History and Device History requirements
Production and Process Controls
Let or group of experts help you with:
Rapid micro process development and implementation
 Laboratory Management
Sterility Testing
Environmental Monitoring
Microbial Data Deviations (MDDs) and Out-of-Specification Analysis
Cleaning and Cleaning Validation Support
Media Fills / Process Simulations
.Jeanne Moldenhauer, Vice President, leads our consulting division. All of our senior level consultants all have a minimum of ten years practical experience in their respective areas of expertise. Included in this expertise is a proven history of successful projects, a strong base of experience dealing with domestic and international regulators.  View CV
Associate 1
A microbiologist with over 25 years of experience which includes sterilization  cycle development, bioburden testing, closure/container/ packaging integrity testing, biological indicator development and evaluation, environmental monitoring.
Associate 2
Associate 2 has extensive experience in FDA inspections and regulatory compliance having had responsibility for external and internal audit programs in QA management.
Associate 3
An established quality control biopharmaceutical/pharmaceutical microbiologist with extensive global good manufacturing practice (GMP) experience including laboratory design, training and developement, new technologies, risk assessments, process and equipment validation and microbial identifications.
Associate 4
An accomplished and experienced pharmaceutical executive/scientist with more than 20 years of Pharmaceutical R & D and QA/QC experience. This includes: establishing a state-of-the-art Reference Standards Laboratory of USP, supporting development and registrations of several novel drugs for human and animal health and generic drugs for human healt.
Associate 5
Over 25 years of extensive experience in management and method development and validation, process validation for solids, semi-solids, capsules, injection, and extended release technology, method transfer, CMC submission, QC, biopolymer, contract analytical development , clinical and technical support
Associate 6
More than twenty (20) years of "hands-on-experience" in a variety of technical and manufacturing management positions in the pharmaceutical, medical device and health care industry. Specific areas of expertise in development, operation and validation of pharmaceutical products manufacturing processes and facilities.